Today's trend of expedited closures can lead to avoidable moving mistakes while you are managing many decisions at once. At A Mother's Touch Movers moving company, we are focused on minimizing your stress and advancing your comfort in residential moving or commercial moving in Melbourne, FL and throughout Florida.
The high demand results in a fast-paced process of listing accepting an offer, closing, and moving for both buyers and sellers. Economic experts to forecast increasing Florida housing market demands will continue throughout 2021 because of:
People fleeing high tax states
Record-low interest rates
Property value increases
Low inventory
Here are our tips for making your 2021 fast move stress-less:
Hire an Experienced Professional Moving Company.
When you are on a quick timeline from listing to sell, close and move, you may want to rethink a DIY / container approach. While at first it may seem convenient or affordable – you load, they drive and store – but you may be underestimating the time, effort and costs associated. Do you need it for one month or three? Can you load it yourself and have it moved before your closing date? At A Mother's Touch Movers full-service Brevard County moving company, we handle moves from start to finish. Leaving you free to handle the most important sale or purchase you'll ever make – your home.
Don't Wait Until the Last Minute, but if You Do or Sell Sooner Than Expected – Don't Panic.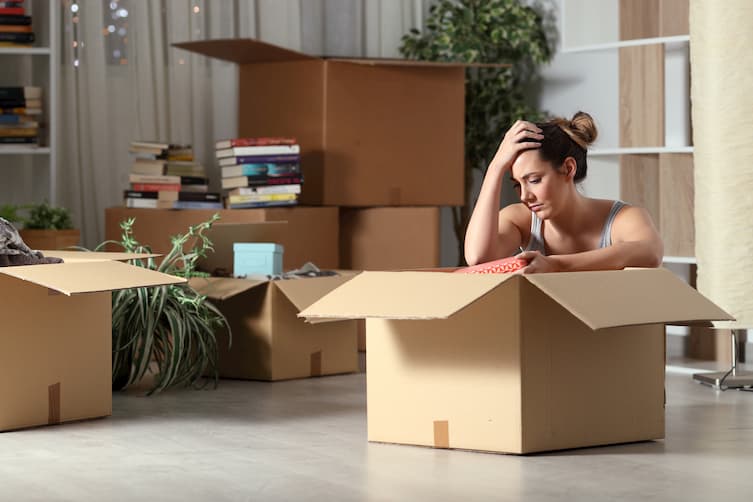 Waiting even a minute in Florida's hot seller's market before you contact a professional mover can add to a stressful, not a stress-less, move. At A Mother's Touch Movers, we recently had a client in Tallahassee who listed her home on December 4th. Within 36 hours she had seven viable offers. The above-asking-price buyer wanted to close and move in by December 31st… 27 days list to close. The container company required a significant partial payment up front, limited availability days for delivery and pick up, and an inconvenient storage location. A Mother's Touch Movers confirmed an affordable rate, date for packing and pick up in Tallahassee and moved her to Melbourne, FL in a single day. We were able to take the heavy moving lift off her plate. While she negotiated a great price on her home.
Be Realistic.
Do you want to sit back, relax and let a trusted source for all your moving needs do the hard work? Or do you want to DIY, everything from bubble wrapping, boxes, packing fragile items like dishes and wine glasses, and securely loading heavy furniture. All while culling through contracts and negotiating your big buying and selling decisions? A Mother's Touch Movers is Melbourne's trusted source for all moving needs. We are a family-owned and operated moving company in Melbourne, FL with more than 30 years of moving experience. Americans move an average of 11.7 times during their lives. Our experience is proven with client satisfaction – we love our clients, and they love us.
So, hold on fiercely if you are a seller and mover in the 2021 Florida real estate market where you will find the best in Brevard County movers! As a seller, your house or business might receive multiple contracts in its first 24-48 hours on the market. Are you ready?
Moving Company Melbourne FL – A Mother's Touch Movers
At A Mother's Touch Movers, we are always ready. Weather you leaving the home where you raised children, if you are pursuing a new career, or if COVID-19 has changed your business model – our goal is to make your upcoming move smooth and hassle-free. To uphold our reputation as one of the best moving company in Melbourne, FL. We strive to satisfy all your moving needs whether it is for your home or business. You no longer have to worry about the safety, security or transportation of your belongings when you choose A Mother's Touch Movers for all your moving needs, last minute or planned, local or throughout Florida.
Contact our office today for more information. We are ready!