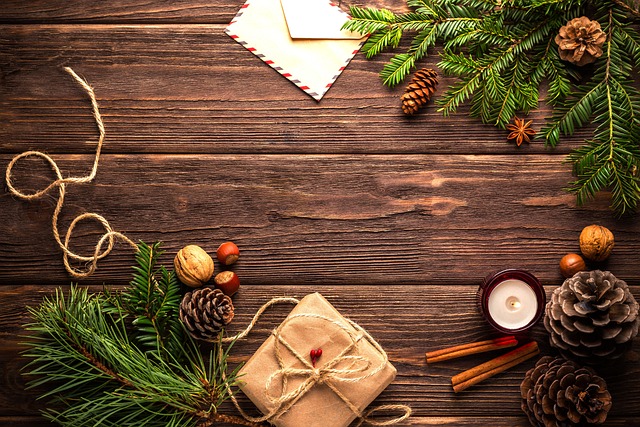 Moving over Christmas can be tiresome. Between the family coming over, holiday shopping, and even massive dinner parties you will quickly run out of energy. However, when it comes to moving over the holidays moving just after Christmas is by far the best time of the year to move homes for 3 major reasons!
Moving just after Christmas is by far the best time to move to a new home for these 3 reasons. First, just after Christmas you often have your holiday decorations still out so packing is easy. Second, many people find great deals on new homes and apartments during the holidays. Third, there is no better new years resolution than to change into your new home.
Here at A Mother's Touch Movers, we take pride in providing the absolute best service to the greater Brevard County area. We have over 30 years of experience moving the residents of Brevard County into their new homes and business locations. With a fleet of moving trucks and professional staff, we are more than equipped to handle any move you can throw at us. If you are on the fence if a moving service is right for your project or business then simply reach out to us by clicking here; we will give you an honest answer as to what your business or home needs.
Reason 1: Moving After Christmas Is Great Because You Often Still Have Your Holiday Decorations Out
Here is the main reason why moving just after Christmas is the best; you still have your holiday decorations out.
This will shift from person to person but generally speaking most people have a massive amount of holiday decorations that they put up around their house. We have seen families with hundreds of boxes of holiday decor that range from fake Christmas trees to giant inflatable snowmen. On top of this there are delicate boxes of ornaments that often need to be taken care of.
All of this is already out and unpacked during the holidays. All you have to do is repack it into a moving truck and then it is ready to go. This saves hours of time as you don't have to search for the box and then repack it into the truck; essentially 50% of the job is already done since you have the decorations out.
We often see requests for moving services go up around this time of year; this is because people realize just how much stuff they have and want it to be professionally handled. Well, here at A Mother's Touch Movers we ensure that every single box is handled with the care that it deserves. We have over 30 years of experience handling the most delicate of boxes around Brevard, let us make your next move hassle-free.
Reason 2: Many People Find Great Deals on New Homes and Apartments During the Holidays
Here is another reason why people often find that moving over the holidays is the best time of year; you get some of the best deals on homes and apartments!
Nearly every apartment complex or realtor office will have a deal for the holidays. This is because these businesses want to pad their books for the upcoming year and move a portion of their inventory. The apartment and housing industry is no different.
If you are looking for a new home or apartment then you can save thousands of dollars by moving over the Christmas holiday. Because of this many people decided to make their moves during the holiday season to save money in the long run.
Reason 3: There Is No Better New Years Resolution Then to Change Into Your New Home
The final reason that people move their homes over the holiday break is to start their new year off right. There is no better new years resolution than to move into a new home just after Christmas!
Believe it or not one of the most common reasons that we see people moving their homes over the holiday season is to hold true to a new years resolution to change their environment. We completely understand and offer the quickest moving services in Brevard County to make sure that you are in your new home to take advantage of the new years pledge you made to yourself.
A 2020 study discovered that people who make clear and easy-to-accomplish goals for their new year's resolution often end up accomplishing more than those who don't for the same time period. We here at A Mother's Touch Movers will ensure that when it comes to your new years moving resolution we will happily meet and excede your expectations. We have a fleet of trucks along with an expert and courteous professional moving team.