Make Your Summer Move a Breeze With These 9 Moving Tips
While May through September is the peak summer move season, it is also the hottest and most humid period of the year. Moving can be stressful, exciting, and emotional and those feelings are compounded when you're sweltering, especially if you're braving a DIY moving approach in the middle of summer.  Packing, lifting heavy, valuable, and fragile items, loading, transporting, and unloading is just plain exhausting.
Over 70 percent of all moves take place between Memorial Day and Labor Day weekends.
At A Mother's Touch Movers, the premier moving company in Melbourne, FL, we highly encourage you to secure professional movers for all or part of the components of your move.  Professional movers are experienced in moving during all weather-related events including extreme heat.  They are fully equipped with the necessary boxes and packing materials to provide quality full and partial packing and unpacking services.  It is a myth that you have to hire a professional mover for the entire moving project.  A quality moving company will gladly assist you in loading and unloading your personal, or rented moving truck all the way to packing, moving, and unpacking everything for you.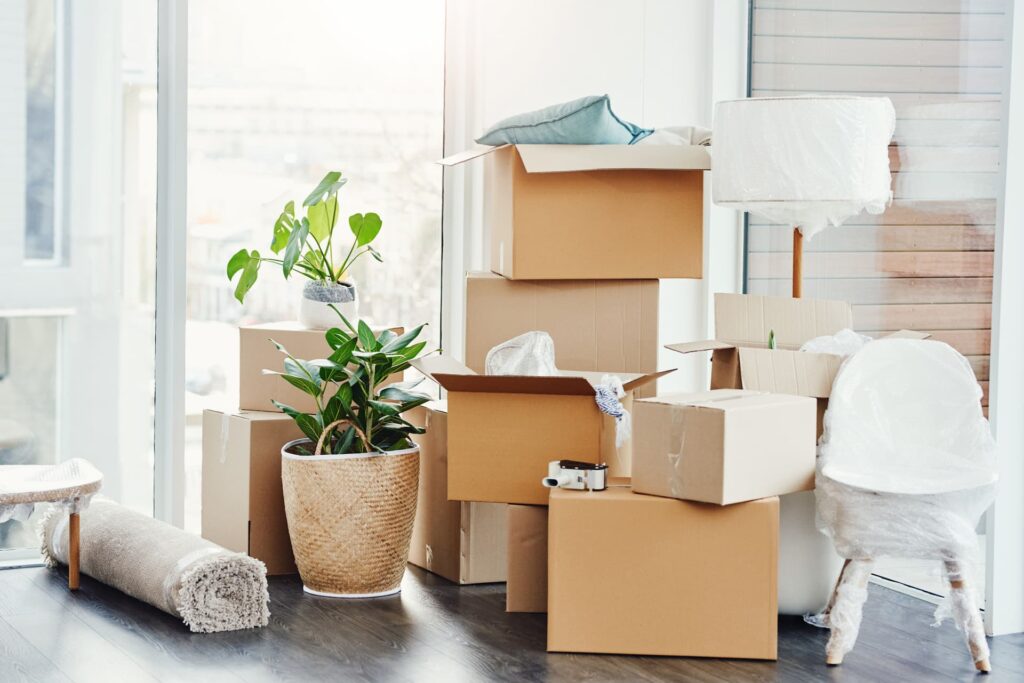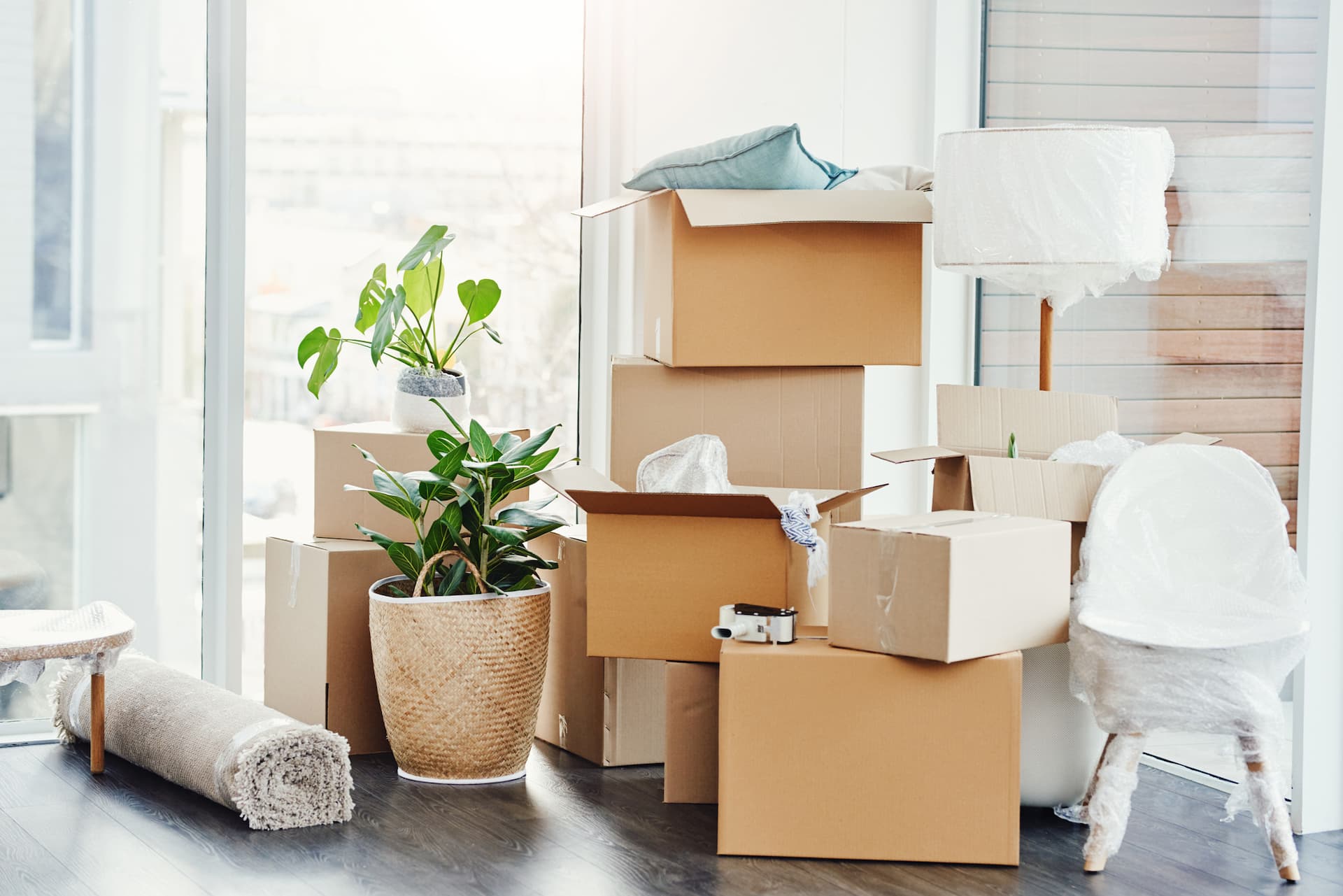 1 Start Early Morning During Your Summer Move
Do not try to move during a summer afternoon; it is always best to aim for an early-morning move. In general, the intensity of the sun and UV rays are strongest from the hours of 11 a.m. to 3 p.m. Overall, early mornings mean a much cooler (possibly 10 degrees difference or more) move.  Most moving companies will prefer to get started in the morning for this reason.
2 Wear the Right Clothing
Make sure your moving attire is made of lightweight, loose-fitting, and breathable fabric, such as cotton or linen. These materials absorb moisture, allowing faster evaporation so that you stay dry during the move.  Avoid synthetic fabrics, such as rayon and polyester.  Stick with light-colored clothing when dressing for a move. Whites and neutrals are the key to staying cool under the hot sun. Wearing sunglasses and a hat to protect your head and face from the sun is extremely important.
3 Stay Hydrated
When lifting boxes and coordinating a move, face it, you are going to be sweating a lot. If you are not replenishing your body with enough H2O, you could experience some seriously undesirable symptoms of dehydration. According to LiveScience.com, water is the most important, yet overlooked nutrient.  Make sure to bring a cooler of bottled water for yourself and the movers. To save money, you can also bring extra paper cups and ask everyone to utilize the tap water.
4 Turn on Utilities Before You Make Your Summer Move
Make switching on the air conditioning before you move a top priority.  Friends, family, professional movers, and you will be grateful for taking this critical step.  By cooling down your house ahead of time, you will be able to better focus on the tasks ahead, instead of on the scorching heat. And it will give you a chance to cool down between each trip to the moving truck.
5 Portable Fans
Make sure to bring a few low-cost portable fans with you. If your electricity is not on yet, looking for battery operated portable fans. It may be a good idea to have at least one of these fans set up in the garage if loading and unloading boxes there.
6 Apply Sunscreen
Before you get moving, douse your whole self with sunscreen.  According to the American Academy of Dermatology, you should choose a sunscreen with an SPF of 30 or higher; one that is water resistant; and one that provides broad-spectrum coverage. Apply the sunscreen 15 minutes before heading outside, and make sure to reapply every two hours to remain protected.
7 Not All Items Do Well in Summer Heat
When packing up your belongings, be aware that not everything can handle sitting in a hot moving truck for hours.  Anything that has the potential to melt won't fare well in summer heat.  Pack these belongings (i.e. electronics, memorable photos) separately and get them inside the air-conditioned house as soon as possible.
8 Cool Off with Cold Towels
One of the best ways to stay cool during a summer move is to have cold towels on hand for yourself and for your movers. I recommend first filling a cooler with ice. Then folding and rolling up several damp washcloths and placing them inside the cooler.  Having these cold towels on-hand will help keep everyone involved in the moving process as cool as possible throughout the long day.
9 Look Out for Overheating Symptoms
Exposure to high temperatures can be dangerous.  Be aware of any signs of overheating and heat-related illnesses. These symptoms can include:
Elevated body temperature
Headaches
Nausea
Dizziness
Weakness
Muscle cramps
Fainting
Seizures
And general confusion
If anyone on moving day exhibits any of these symptoms, get them out of the heat and into the air conditioning as soon as possible. Experts advise those affected by the heat to drink plenty of water, lie down (so that you don't pass out and hurt yourself), and take a cool shower or dab yourself with cold towels. Be safe out there!
Ready to Make Your Summer Move?  What Could Be Better Than "a Mother's Touch?"
You no longer have to worry about the safety and security of your belongings when you choose A Mother's Touch Movers professional movers in Melbourne, FL. Whether you need local residential moving services or long-distance commercial moving services, our professional movers can handle it all during heat, sleet, rain, or, in the very unlikely event of snow — we've got your move covered stressless and hassle-free as the superior licensed, bonded, and insured moving company in Melbourne.