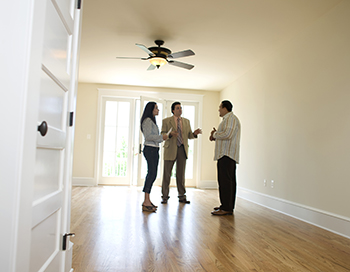 If you're looking to make a long distance move, one that will take you across borders into another state, you'll need to give yourself more time to plan than if you were moving a short distance. Your Merritt Island moving company is always trying to make your move a little easier, so we've come up with a few ways to help you prepare for your long distance move.
You're going to want to give yourself plenty of time. A long distance move involves many steps and extra planning along with energy to execute. It's also going to require more time. For a long distance move, you will want to give yourself 12 to 16 weeks of planning and execution time to make the move, especially if you're moving to a new state or a new country where you don't know anyone. The amount of time you'll need to make the move is directly proportional to how complicated your move will be.
Before you get ahead of yourself in the planning stages, it's a good idea to do the math and figure out how much money you can allocate for your move. Keep in mind that a long distance move is going to be more costly. Not only will you need to consider the travel expenses between your old home and your new home, but you should also consider the time investment and monetary investment you'll need to make to hire a moving company. A Mother's Touch Movers can assist you from start to finish with an expert staff ready to accommodate your needs. We will not waste your time or your money. We know you already have enough stress so let us take the load off and away.
Once you know where you're moving and you've settled on a budget, it's time to assess your moving options. You could ship your goods through a shipping service or you could hire a mover like A Mother's Touch Movers. When you consider this decision, make sure to keep in mind how much time you have, how much money you've set aside to spend, and how much you'll actually need to be involved. At A Mother's Touch Movers, we can advise you about any paperwork you may need to complete if you're moving your belongings across the country or even across international borders. Some states even have specific rules for what can and cannot be shipped across their borders. You will want to know the rules and what you'll need before you decide to move. Don't worry, just ask A Mother's Touch Movers.
Once you have settled on a plan, you will need to figure out a way to get you and your family to your new home. Traveling distance to your new location will determine the best mode of travel. Driving is usually the simplest and best way to make the journey. However, it will take longer to complete the trip than if you were to fly. Driving also allows you the option to pack and move some of your belongings with you, and this can save you money on moving costs… money you could allocate toward hotels, food and gas, which you'll also need to purchase if you drive. Be sure to weigh all your options first and carefully consider all the time and hidden costs needed before you plan your trip.
Remember, whether it's across Brevard County or across the world, A Mother's Touch Movers will help make your moving experience a peaceful, pleasurable one.