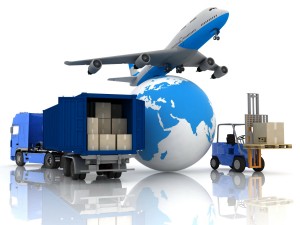 So, you're moving. Congratulations! You're excited, optimistic, and probably more than a little scared. Scared of making a moving mistake. You've got a million things on your to-do list. And there's always the suspicion that you're forgetting something. It's imperative you choose a trusted moving company in Melbourne, Florida.
Not Allowing Yourself Enough Time to Move
It's easy to forget just how long it takes to prepare for a move. Now, sometimes we don't have a choice regarding how much time we have to move, whether it's due to a family emergency or because it's an immediate employment situation. But for the rest of us, it's smart to organize to give yourself plenty of time to move while avoiding a last minute panic attack.
Once you've set your move-out date, give yourself eight to ten weeks to prepare. This gives you time to hire a mover, organize your belongings, and set your budget. Don't wait and expect to pack and pile it all into the truck in one day!
Not only that, you'll need to carefully wrap fragile items, find packing supplies, and if you're using old boxes, it takes time and effort to collect them. (Stores never seem to have old boxes when you need them.)
Not Organizing Before Packing
Junk! So much junk! The clothes you don't wear anymore, the TV that died six month ago… and why did you ever buy that set of Wizard of Oz collectible plates? Yeah, we've all got extra stuff that we really don't need to haul to our next residence. By not sorting out the junk beforehand, it occupies valuable time when you're moving. Or, worse yet, you'll pack it, move it, and it just sits around in a box in the garage until your next move.
It's a good idea to go through your belongings and throw away anything you haven't used in the past year. I know it pains me to get rid of good books, but they're heavy, and that cost adds up if you're being charged by weight. Donate them, and they'll wind up in the hands of someone who will use them, not just collecting dust in the attic. So, sort through your items first to save time and money.
Not Asking Important Questions of the Movers
Before you hire a moving company, ask questions! Ask for estimates, ask if insurance will cover your items, and ask if there are any extra costs. A Mother's Touch Movers will give you a free estimate and they're fully insured.
Check the paperwork. Recheck the inventory sheet to make sure all the items you've packed have arrived at your new home. If something's missing, don't sign the paperwork until the item's found. So, give yourself time, plan, and ask questions!