Get A Financial Head Start On Your Move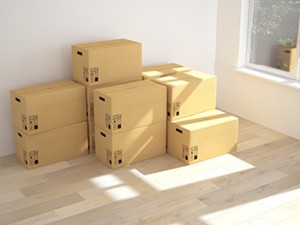 Planning a move? Time to make a moving budget. Failing to prepare financially for your move could cost you big-time down the road. The little things add up like buying new garbage cans, new shower curtains, and new sheets. It's smart to set up a budget so that you you're prepared ahead of time for your Melbourne, Florida moving company.
Begin Your Budget
The easiest way to create a working moving budget is to do it on the computer. A simple Microsoft Word document or Excel spreadsheet helps you keep up with your costs and calculations. Of course, you can always go with an old-school sheet of notebook paper… but use a pencil with an eraser! And go find that old calculator.
Moving Company Investment
You can expect the following:
Moving Company Fee. This includes labor and fuel charges. Yes, unfortunately it does cost a little more to move across the country as opposed to across the street. But here's something A Mother's Touch Movers DOES NOT charge… an estimate. Estimates are free.
Additional Insurance. A Mother's Touch Movers will move anything, no matter how delicate or complicated. But depending on the value of your belongings, you may want to consider additional insurance.
Extras. This could include appliance preparation, piano moving, expedited service charges, flight charges and maybe more. Just ask. A Mother's Touch Movers will be honest and up-front about everything before your move.
Professional Packing. It's optional, but for some, it's worth the investment.
The Journey to Your New Home
Transportation. If you're driving your car along with the moving van, you need to factor in the cost of gas. It's probably smart to be safe and add an oil change and a check-up to the list.
Food. Can't forget to eat! Figure the average cost of a meal for each person, including drinks and those ever-important road snacks.
Lodging. Where to stay? Research before the trip for the best hotel prices. You can even book a room online. What a time to be alive!
Packing Fees
Now, you're not a psychic, so it's hard to know how much you'll need in the way of packing supplies. But you should budget some money anyway for these crucial items
Boxes (Publix never seems to have enough boxes when you need them),
Bubble wrap (or save money by using newspaper),
Labels, markers, tape (the strong kind)
Mattress covers and padding. Many times, A Mother's Touch Movers will have these items on hand for free. Just ask!
Storage Fees
Call around; ask a few storage companies about their prices. If you haven't decided which to choose, use the highest price for the purposes of your budget.
Don't forget, this is your moving budget. We haven't even discussed the cost of selling your old home and buying or renting your new one. When we take these factors into consideration, you'll want to budget for the commission for selling your home, the lawyer fees, title fees, inspections and appraisals, cleaning, repairs, and if you're canceling a lease, you may have to pay a charge or forfeit your initial deposit.
Consider redecorating costs at your new home, insurance, property taxes, utility deposits, rental deposits, pet deposits, and whatever deposits your new landlord/HOA may decide to charge.
See? All these costs can get out of hand if you're not prepared. Good thing you are!