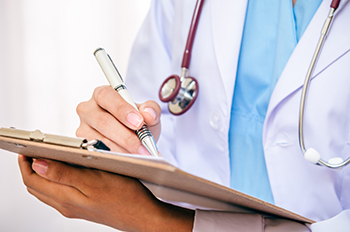 Let's face it. Moving brings with it all manner of complications. If you are moving to a home in a new area, you will need to find a doctor for you and your family. This can be a difficult thing to do, especially if you're leaving a favorite doctor with whom you have a well-established relationship and have developed a trustworthy bond.
Your Palm Bay moving company has been involved with residential commercial moving for 30 years now and knows the change can be challenging, especially choosing healthcare professionals in a different locale. We come to your home and pack your belonging start to finish or simply assist you in unloading your precious cargo. We make moving your family simple so you can focus on taking care of everything else. We've got you covered on your move and here are some ideas for finding a great doctor in your new location.
If your move is not too far away or you're still in the local area, you could ask your current medical physician for recommendations depending on your medical insurance and coverage. If you are moving further away, it may benefit you to conduct some research of your own to find someone who you can trust to treat you and your family. And since you have online access (otherwise you wouldn't be reading this post), we'll point you to some of the best Internet resources available for finding a new physician.
If you're moving far enough away from your old home and can no longer drive to your current doctor's office, then one of the very first things you should do is locate and establish is a new family physician.
Health Grades is a tremendous resource that allows you to search by specialty, procedure, or condition. It also gives you a detailed profile of physicians in your new area with complete with reviews. If you suffer from an ongoing chronic condition or you have a current issue that needs a more focused approach, this is a great tool for you. Once you input your search, doctors are ranked based on ratings and also number of reviews. It's not only a great tool to find a new family doctor, but you can also search for dentists, dermatologists, and other specialists.
This is another great site with a substantial collection of doctors with reviews. From the initial search, you can add in the type of insurance you have, which is a critical factor in finding a new doctor if you want to stay with your current health network. This search isn't quite as extensive as the others, so if you're moving to a smaller city, you may find a limited field of results.
If you want to take a more simple approach, you may like RateMDs. You only input your city, whether you want a male or female doctor, and the option to search for the doctor's name (leave it blank if you don't know a name; a blank field name will list all matches). Or you can add a little more substance to your search criteria, such as whether or not a doctor is accepting new patients. And that's convenient, because you won't have to call the doctor's office to see if they'll agree to take you.
The Internet is a great way to find useful information when looking for a new doctor after moving to a new town, but the best way is to ask people you know and trust in your new community. Ask around and you may be able to receive a referral and book an appointment. The one thing you can do now to make your move smooth is to call A Mother's Touch. Whether you are moving to a new home, an assisted living or retirement community, or need help with an office move we are here to help.