Is there ever really a good time to move? Think about it. No matter how much you've planned or even looked forward to a change in scenery, moving takes a lot of hard work. Work that you may or may not have the ability or time to accomplish on your own. This is just one of the many reasons why A Mother's Touch Movers has made it our mission to ease the burden of your Melbourne, FL move. We know that most of you do not have the time in your busy lives to carve out additional minutes, let alone hours, to pack your belongings and then load them onto a moving truck. We know that the on the day of the move itself, you'd much rather be settling into your new home as quickly as possible without the weekend-long process of unloading your moving vehicle. Our professionals can get the job done within hours and this means you've got more time to begin making your new house a home.
One thing we see over and over, regardless of whether or not you employ us, is self-sabotage prior to moving day. This may sound a little extreme, but hear us out. Many families fall victim to problems that they could have easily prevented and we hate to see anyone struggle with a move. The great news is that moving does not have to be this way. Let's take a look at the top 3 ways to sabotage a move.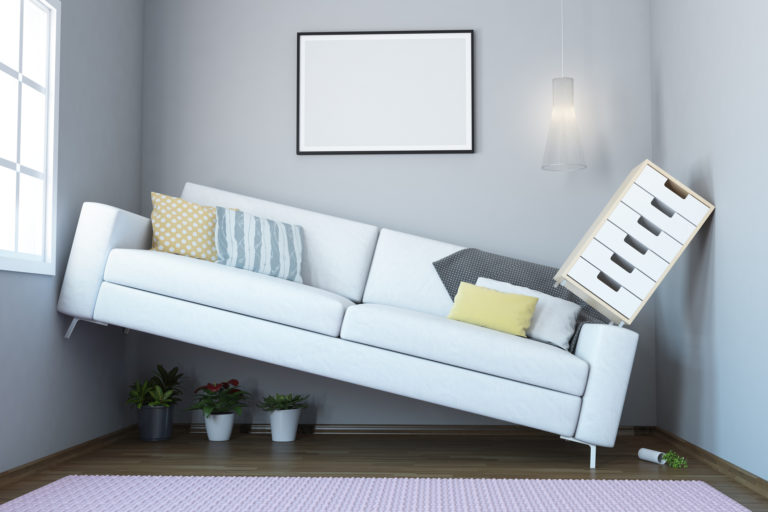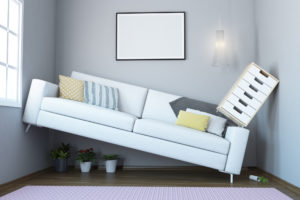 1. Assuming There Will Be Enough Time to Pack It All
If you are in the midst of a move, it is important to plan out each step. From the purchasing of packing supplies to a realistic time table for actual packing, you need to be one step ahead of the clock lest time runs out. Many assume that packing won't take as long as it actually does, and they do not set aside enough time to get the job done properly. Sure, you can always throw your items into a box haphazardly, but this can lead to broken items and complete chaos when it comes to unpacking. There's an old saying "work smarter NOT harder." This is definitely true when it comes to packing. Save yourself the anguish of a poor packing job by setting aside enough time to do it right the first time.
2. Refusing to Let Go
Your belongings hold a place in your heart; we totally understand this. However, do you really need the busted dishrack that has been sitting underneath your sink for the last 5 years? Have you worn that outfit from high school since, well, high school? Essentially, do you still need all those trinkets, pieces of furniture, and unworn clothes anymore? Are they serving a purpose?
When it comes to moving, one of the best things you can do is use this time as an opportunity to get rid of things you simply do not need or use anymore. This can be really challenging especially when sentiment is attached to certain items. It isn't easy to let go. Might we suggest setting aside a few moments to sit with the pieces of furniture and various other things that have brought you joy before you let them go? For belongings that aren't needed or wanted, find a way to either donate them (if they are in usable condition), recycle them, or trash them.
3. Not Making a Budget
Whether or not you hire a professional moving service, moving costs money. If you aren't prepared to handle the purchase of packing supplies, rental trucks, food, possible hotel stays, and more, you could be out a pretty penny once it is all said and done.
Budgets matter when it comes to moving because they set firm parameters around what you can and cannot afford to do. Don't assume that you can find enough discarded newspapers and bubble wrap to pack correctly. The liquor store may be a great resource for small boxes but this won't be enough for larger items.
One thing people often overlook is the cost of food and possibly lodging mid-move. Remember, your fridge will be empty and unless you've packed a cooler or are relying on friends and family for assistance, you will be out the cost of a few meals at the very least.
We suggest that you sit down and budget out your moving costs as best you can BEFORE you get started.
Moving requires attention to detail and a plan. If you just don't want to deal with the hassle, why not let A Mother's Touch Movers help you? Moving is our business and customer satisfaction is our goal. For commercial or residential moves in Palm Bay, Viera or Melbourne, contact us today.